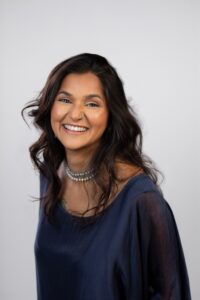 A question that has plagued me for many years. I always sought to define myself when I was younger, as I was told I needed definition. Today I know that I am infinite and indefinite, not stagnant but ever-changing. I am a work in progress and I do not limit myself to any one label. So I will just say that I Am and I enjoy many things.
I was born and raised in Mumbai, India and moved to Mississauga, Canada when I was16yo. The name Gina Miranda throws people off because they assume I am European. Some of my ancestors were colonizers and some of them were those who were colonized and enslaved, so my ancestral lineage leaves a lot to be reconciled, which will be a life long process of healing, unlearning and un-indoctrination. Growing up in India, with that lineage, and then moving to Canada, has allowed me to truly understand the concept of "Human First." The divisiveness of our present world view has been the result of generations of trauma and survival that I believe we as a collective need to heal. And it starts with the self. I have spent my years working through and healing my intergenerational, cultural and personal trauma and will continue to do so. I use the lens of unity consciousness in my work with my clients. In Hindi, Gina means "to live," and I try to do that to my fullest potential. 
I graduated from the University of Toronto with a BA in Fine Art, English and Psychology, and continued my education at the Transformational Arts College of Spiritual and Holistic Training, where I studied Spiritual/Transpersonal Psychotherapy, Past-Life and Bardo State Regression certification. I am a Registered Psychotherapist with the College of Registered Psychotherapists of Ontario since 2015 and an Associate member of EMDRIA, working towards my EMDR certification. I have completed trainings in EMDR psychotherapy and Structural Dissociation, EMDR Flash training, EMDR with Children and Youth, Level 1 and 2 Sensorimotor Psychotherapy, Relational Somatic Psychotherapy, Deep Brain Reorienting therapy and Psychedelic Assisted Psychotherapy. I am a registered member of the International Society for the Study of Trauma and Dissociation. I am also a certified Reiki master. 
I have had a private practise since 2013 and continue to work with clients one on one virtually.  In 2018, I co-founded the Healing Therapy Alliance in Toronto, where we work collaboratively to help our clients heal. In 2020, I published an adult colouring book, Conscious Colouring, intended to help clients deepen their self awareness, while down-regulating their nervous systems. I am currently working on the second volume of Conscious Colouring and am in the process of writing a book that will later be made into a group workshop. In 2022, I started working with Dimension Algonquin Highlands where we use cannabis assisted psychotherapy in a group retreat format to help our clients, and will be bringing in psilocybin and other plant medicines as they get approved by Health Canada. 
Mahatma Gandhi said, "Be the change you want to see in the World." I have adopted that as my personal motto. I try to be the change that I want to see and I will use my light to shed light where it's needed.